Storm Chase Details
Chase Date:
May 23, 2021
Miles Logged:
917
States Chased:
CO
Severe Risks:
SPC Outlooks
Chase Recap:
Forecast
I had to pick up my friend Brittany from the Oklahoma City airport on Saturday the 22nd. I made plans to stay in Hays, KS that night after picking her up.
Eastern Colorado/Southwest Nebraska and Northwest Kansas had looked good on model runs for a few days. The SPC had come in line by Saturday afternoon.
Early Initiation
One trend I have noticed in Colorado is early initiation. This day would be no different, with a supercell coming out of Pueblo with a tornado warning just after noon. I was still on I-70 westbound, as it took awhile to get out of Hays.
The dryline was still up against the mountains, so the obvious target was west. The storm near the Pueblo radar was moving mostly north, with a bit of an eastward component. I ended up positioning myself on the storm as it came into Limon.
Wall Clouds
The cycle time of the storm seemed to be a bit on the long side. For the next hour or two I'd follow this storm up towards the north. The storm seemed to have decent wall clouds that would form and then eventually grunge out and dissipate. We watched a few cycles as we headed north.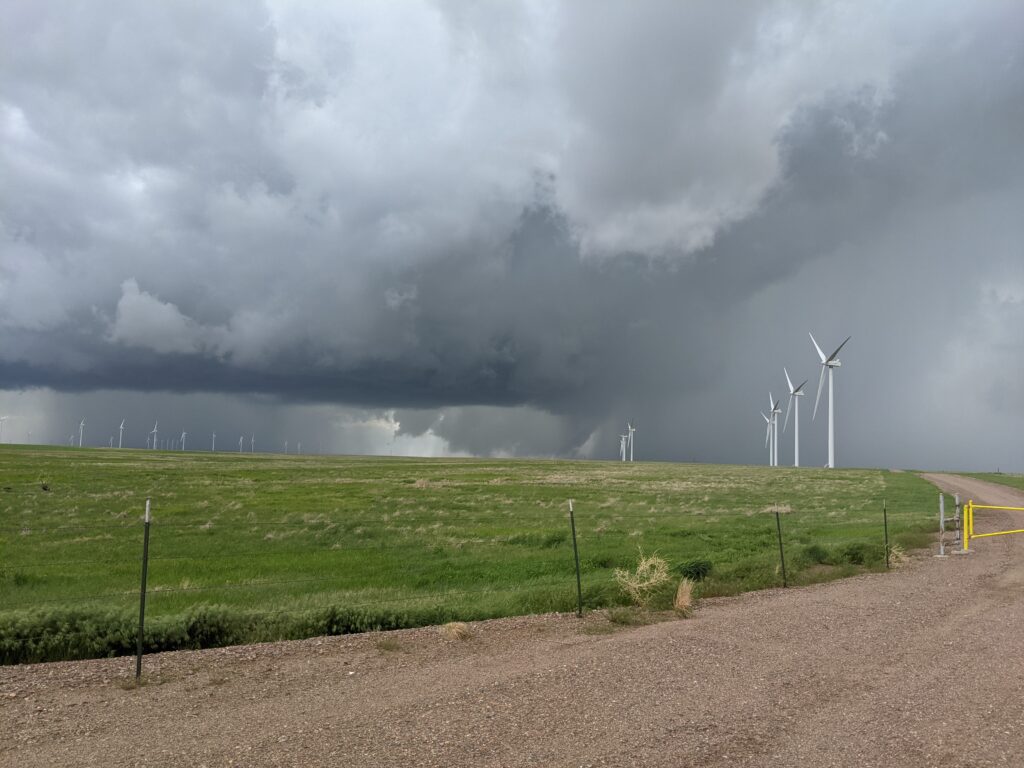 Missed Tornado
I felt pretty confident enough to skip ahead to Akron. The storm kept killing its wall clouds before producing, and the inflow felt cold. The storm was also getting more HP as time went on, with storms behind it raining into the updraft. We went to Akron and filled up my tank and hit the bathrooms. Apparently I missed a brief tornado in that time period.
Eventually between Akron and Sterling we decided to let the storm go. Objective analysis was showing a better environment south, as well as warmer temperatures and more "backed" winds in E Colorado/NW Kansas. Calling them backed as a bit of a misnomer as to truly be backed we'd need easterly's at the surface.
More Grunge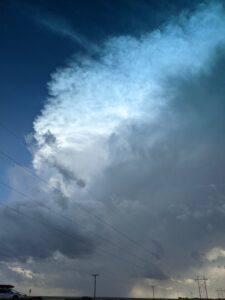 I headed back south to I-70 at Seibert. A storm was building south of the highway. The base looked decent, but again, more interference with other updrafts. I continued east to US-385.
Eventually I headed up to Burlington before giving up and heading to Goodland for some dinner.