Storm Chase Details
Chase Date:
May 13, 2023
Miles Logged:
139
States Chased:
OK
Tornadoes Witnessed:
1
Largest Hail Encountered:
1"
Severe Risks:
SPC Outlooks
Chase Recap:
I had no plans to chase when I woke up, just like the previous day. By mid afternoon, a storm had developed in southwest Oklahoma and looked decent on radar and satellite.
With nothing else to do, I took a short drive down the turnpike to Chickasha and headed south. The storm looked shelfy and unimpressive when I first got on it south of Chickasha.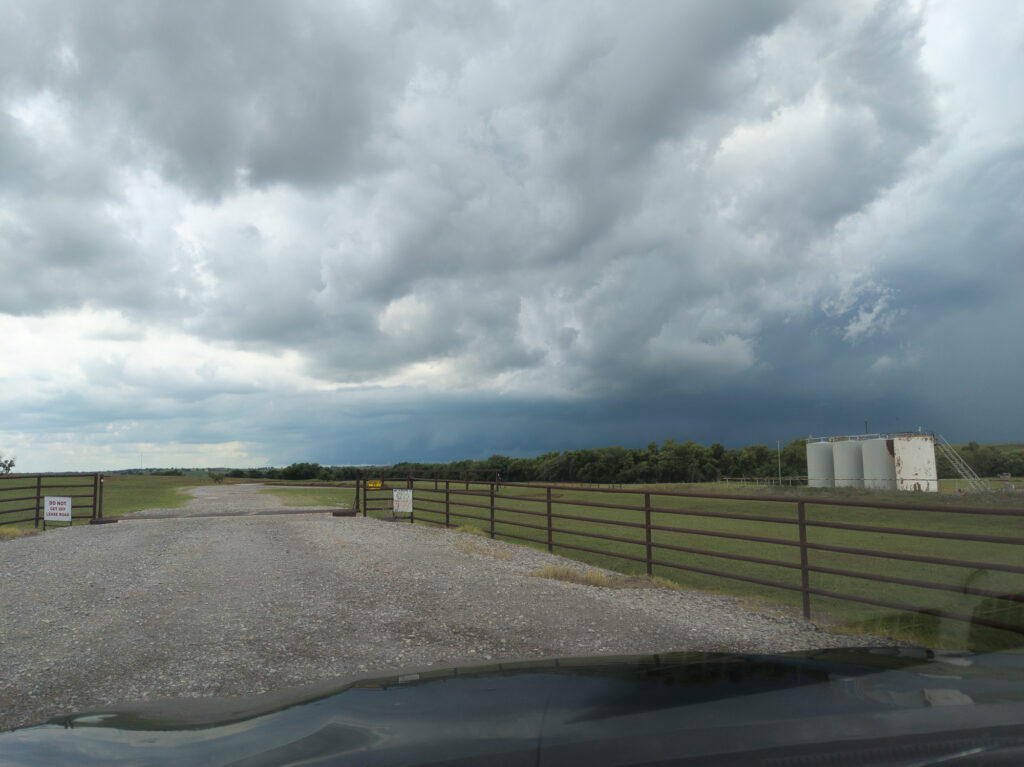 The presentation on radar seemed to improve as it continued moving north/northeast. As I maneuvered around Chickasha, I stopped near the Airport on US81. While looking back to the southwest, you could see wrapping up as the storm moved towards me. There was never a full condensation funnel, but it appears to have been a brief tornado. Another chaser reported it as a tornado as well.
I continued to follow the storm up into Mustang before continuing home and enjoying the rest of my afternoon. Not a bad Saturday in May.