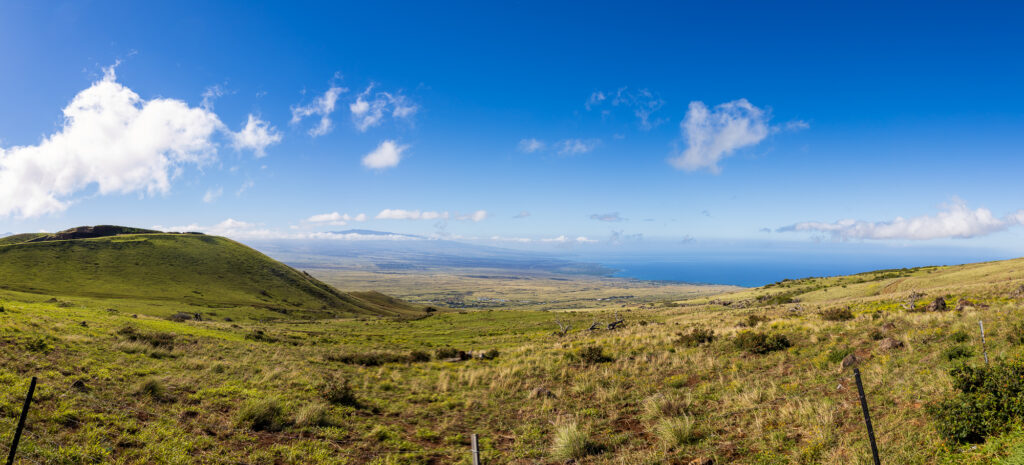 Hawaii Volcanoes National Park
Night Time Lava at Kilauea
Daytime Lava at Kilauea
Safari Helicopters
We booked a trip with Safari Helicopters to do a volcano flyover. Unfortunately, due to weather, we were unable to go. They did everything they could to re-schedule while we were on the big island, but we were unable to get on a helicopter. Luckily, we were able to see the lava in person on the ground.
Waipi'o Valley Lookout
Pololū Valley
Whale Watching
Whale Breach
After whale watching, we had a couple hours to burn in Kona before it was time to go see the Manta Rays. We stopped by the Old Kona Airport beach, which was a nice place. While sitting there, 3 whales breached one right after another. I was able to get the 3rd one with my phone. They were literally less than 100 yards off shore.
Manta Rays
We took a snorkel trip after dark with Sea Quest Hawaii to see the Manta Rays. The boat launch is very close to where the rays are, which is behind the Outrigger Kona Resort. The Manta Rays swim right up to you and even bumped me a couple of times. It was awesome
Hilo and Waterfalls
South Point – The Southernmost Point in the United States
Departing Hilo
After spending almost a week on the big island and Hilo, it was time to head over to Honolulu and Oahu.