Storm Chase Details
Chase Date:
May 17, 2013
Miles Logged:
470
States Chased:
TX
Tornadoes Witnessed:
1
Severe Risks:
SPC Outlooks
Chase Recap:
Forecast
This can be described as a forecast win. David Drummond arrived the 16th for a few days of chasing and Bill Oosterbaan was to arrive the 17th in the afternoon. I had a job interview in the morning and then came back home to David mentioning that there was an outflow boundary in North Texas just a couple hours drive to our south.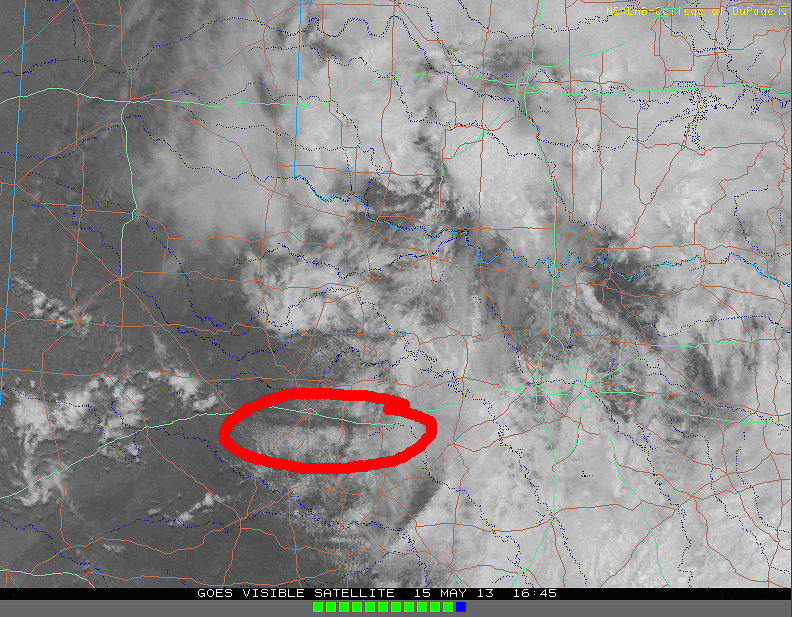 The more we studied, the more we thought there was potential for tornadoes. As soon as Bill arrived we left, heading south on I-35 towards Texas. We approached the storm that had fired from the northeast. It was dropping hail pretty hard and we gambled and went through what appeared to be a hail core on radar.
Eliasville, Texas Tornado
We must have missed the hail by just a 1/2 mile or less, and came out into the south side of the storm south of Graham near Eliasville. A nice tornado was on the ground and we filmed one of the most awesome vortex breakdowns as it dissipated.
We dropped a little further south and watched as it tried to produce again, but never did. Eventually we got some incredible structure and lightning photos before it fully dissipated near dark.
Links