Storm Chase Details
Chase Date:
April 2, 2023
Miles Logged:
606
States Chased:
TX
Largest Hail Encountered:
2"
Highest Wind Encountered:
60MPH
Severe Risks:
SPC Outlooks
Chase Recap:
An early season 10% hatched day that fell on a weekend, so of course I decided the best idea would be to chase. Adam and I headed out towards an initial target south of Wichita Falls.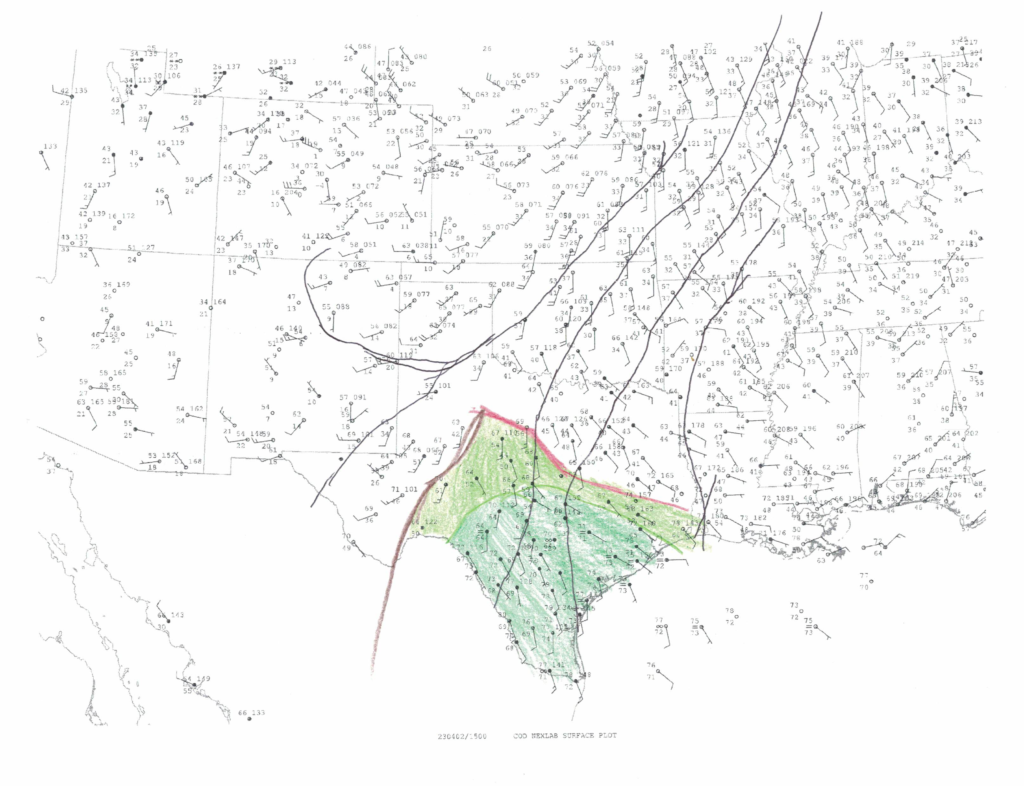 As can be seen on my hand analysis, the moisture didn't get as far north as anticipated. We ended up south of I-20 near Dublin, TX on a supercell. Storm motions were pretty fast, and we managed to get over taken by the hail core.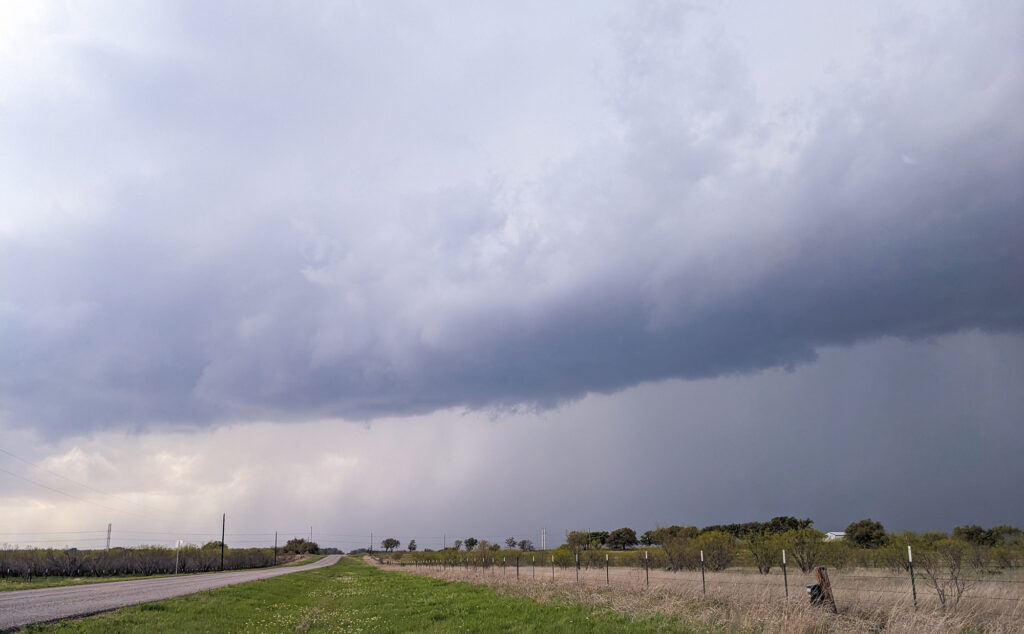 After ending up in the core, I decided to call the chase. I believe the storm became tornado warned later on, but did not produce. I was back in Fort Worth before sunset and home shortly after sunset.