Storm Chase Details
Chase Date:
May 11, 2023
Miles Logged:
261
States Chased:
OK
Tornadoes Witnessed:
3
Severe Risks:
SPC Outlooks
Chase Recap:
Another day of intense supercells in Central Oklahoma, much like April 19th. Another day of chasing and tornadoes close to home, but missing the big tornado in Cole. My tendency to stay in OKC metro got me 2 for 2 times this year, missing the 'main' tornado in Cole both times.
Forecast
12z NAM from May 10, 2023 (F36) valid 7pm CDT May 11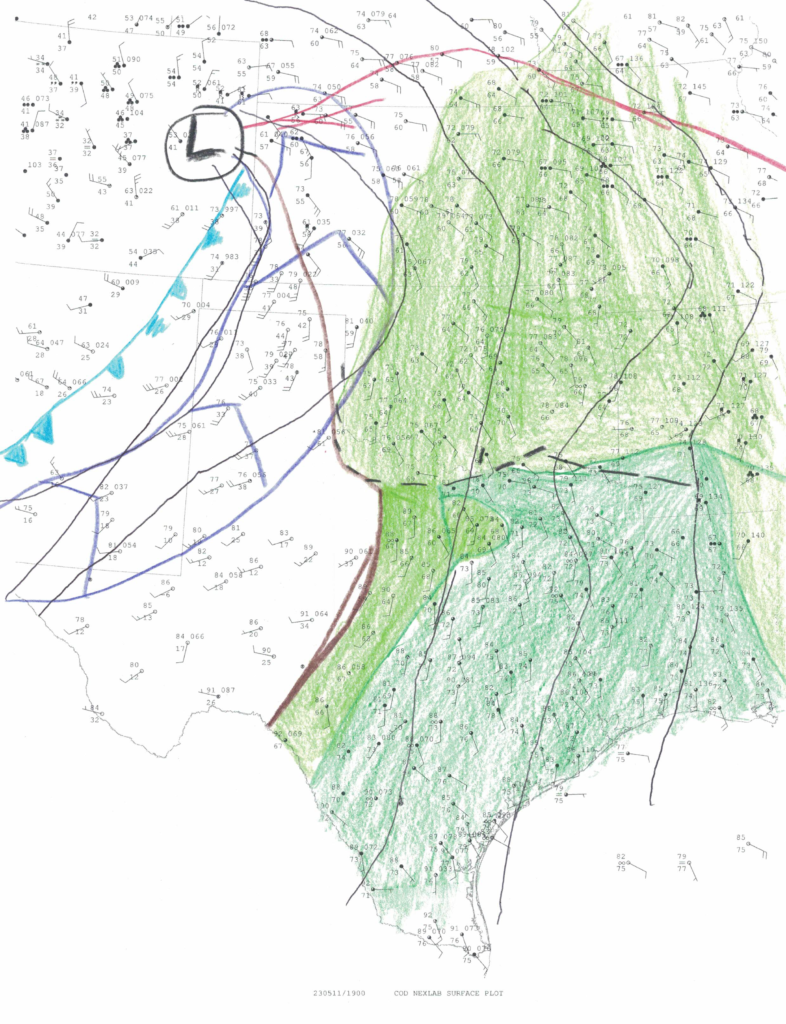 As I continued with the storm, I ended up on the same overpass I ended up on back on May 6, 2015 watching a massive rotating wall cloud come at me.
Bridge Creek Tornado
Newcastle Tornado
As I was repositioning, I caught another tornado near the State Highway 9/US277 intersection in Newcastle. The tornado was mostly brief, but my back camera caught it. I didn't take the time to stop as I wanted to get across the river at I-35 and into Norman as soon as possible.
Storm moves into Norman
I headed over to I-35 and then the Lindsey Street exit. After driving by my neighborhood, I could tell my house was not in danger of being hit by a tornado. The worst part of the storm would pass to the north, so I headed west on Main to 48th SW. As the storm was coming into Norman, it seemed to slowly meander. Beautiful sculpted supercell structure was observed.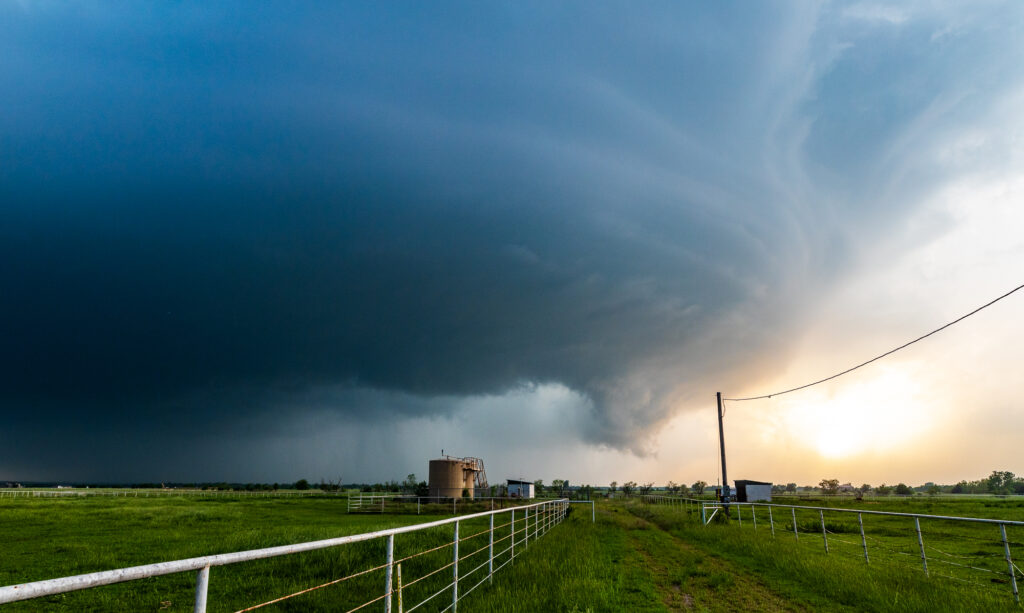 Links