Storm Chase Details
Chase Date:
May 26, 2023
Miles Logged:
1065
States Chased:
NM, TX
Severe Risks:
SPC Outlooks
Chase Recap:
A National Park in the morning and storm chasing in the afternoon. The storm part was hard to find.
Carlsbad Caverns
We started the morning off by heading over to Carlsbad Caverns. Adam had never been, so we hiked in the natural entrance and around the big room. A condensed visit, but a good start to the day.
Sitting near Roswell
Upon coming out of the cave, it felt hot and sticky out. The deeper moisture was in New Mexico. After we left the cave, we grabbed lunch in Carlsbad and headed towards Roswell. I'd meet up with Bill and JR and wait south of the Roswell airport for a couple hours. We watched cumulus struggle over and over. Bill ended up heading north while JR and I headed south towards storms in far west Texas.
Heading South
We headed back down to Carlsbad and then south on US285 into Texas. I chased this area in March 2020 and was surprised at how empty the place seemed now. The oil field workers backed traffic up at stop signs for dozens of pick up trucks in a row. There was nobody to be found on this day.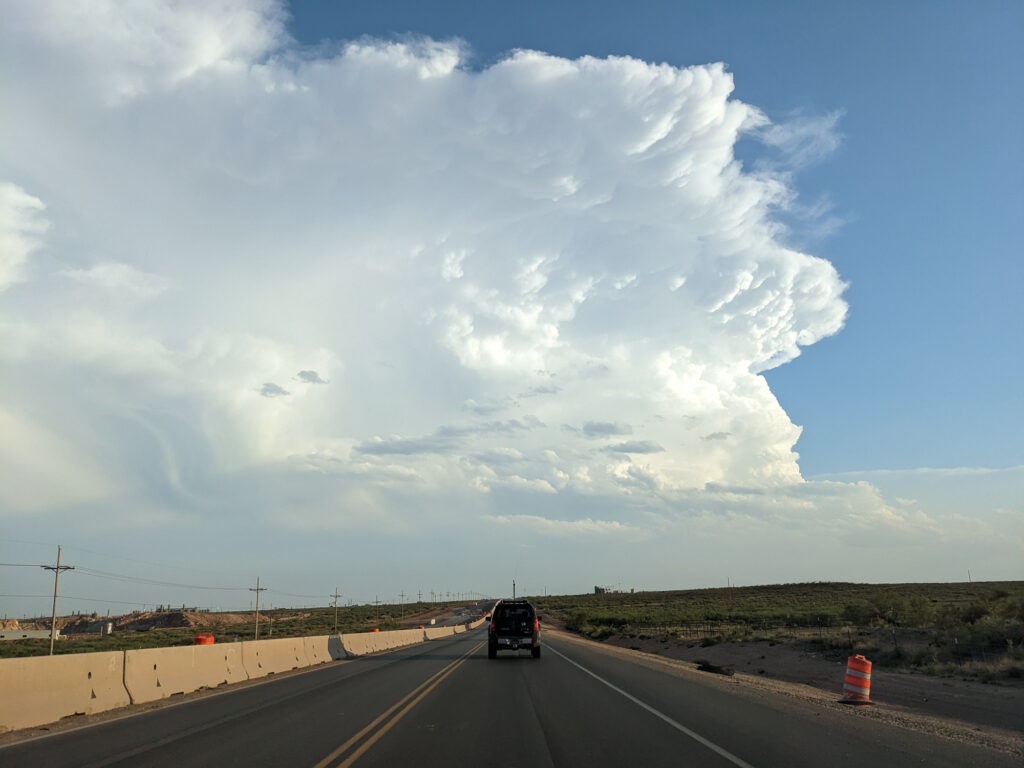 We would get into Texas and go west on FM652 out of Orla. The terrible condition of the road, as well as flooding would prohibit us from passing. With the sun setting, we called it and headed to Odessa for the night.