Storm Chase Details
Chase Date:
June 12, 2017
Miles Logged:
514
States Chased:
NE, WY, CO
Tornadoes Witnessed:
4
Largest Hail Encountered:
4.75"
Highest Wind Encountered:
60MPH
Severe Risks:
SPC Outlooks
Chase Recap:
Foreward
This would be the nightmare of storm chases. I would see some softball sized hail, but miss out on the good tornado of the day. The trip up to chase this would cost me more money than pretty much any other trip.
I had invited Dave Silverman along, a photographer for the New England Patriots. We decided this would be a good few days to capture some of the awesome that mother nature has to offer.
Nightmare – Part 1 – Driving to Denver
As Jason and I neared Newton, KS we kind of noticed some weird transmission sounds. I also got a transmission light, but was able to clear it by a reset. I continued to drive towards Denver. By the time we passed Hays we realized we were in trouble. The transmission was riding rough, but we continued to Denver. Jason and I got into Denver late and picked up Dave at the airport.
Nightmare – Part 2 – Emergency Room Visit
Around 5am I woke up, and Dave was sitting up in the room and was not feeling well. He was concerned he was having a heart attack or some sort of serious health issue. No urgent care clinics were open, so I took him over to the Emergency room in Aurora and went in. I stuck around for a bit in the ER until I needed to leave to go get Jonathan Williamson at Denver International Airport.
So I went to DIA and got Jon, and then we went back to get a new vehicle. Jon then drove my steadily dying Explorer to the transmission shop recommended.
I then headed back to the emergency room and picked up Dave. We caught a bite to eat and then I picked up Jason and Marcus at the hotel room.
We finally hit the road around 11-noon time frame. I had no chance to look at much of anything evolve in the morning because I was so distracted.
First storm near Wheatland
So we got Jon dropped off to Adam in Cheyenne, then headed north towards the storm near Wheatland. This first storm had a big beefy rotating wall cloud with it. Multiple cycles seemed to really try to produce, so I had a hard time bailing on this storm.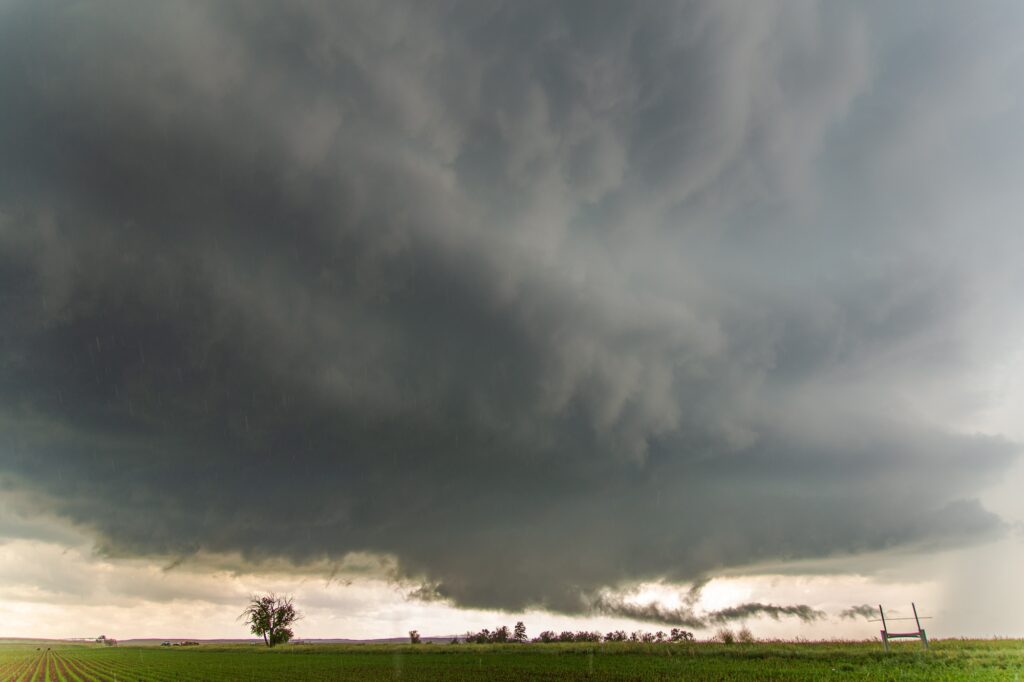 The road network deteroriated as soon as we got east of I-25.
Nightmare – Part 3 – Giant Hail
We ended up in some pretty big hail trying to escape the storm in the limited road network. I guess you could call it giant hail. I would estimate softball sized hail.
Fort Laramie
At Fort Laramie we ended up stuck without a road network to continue on as the storm seemed to clearly produce a tornado to our east. We were unable to maintain visual.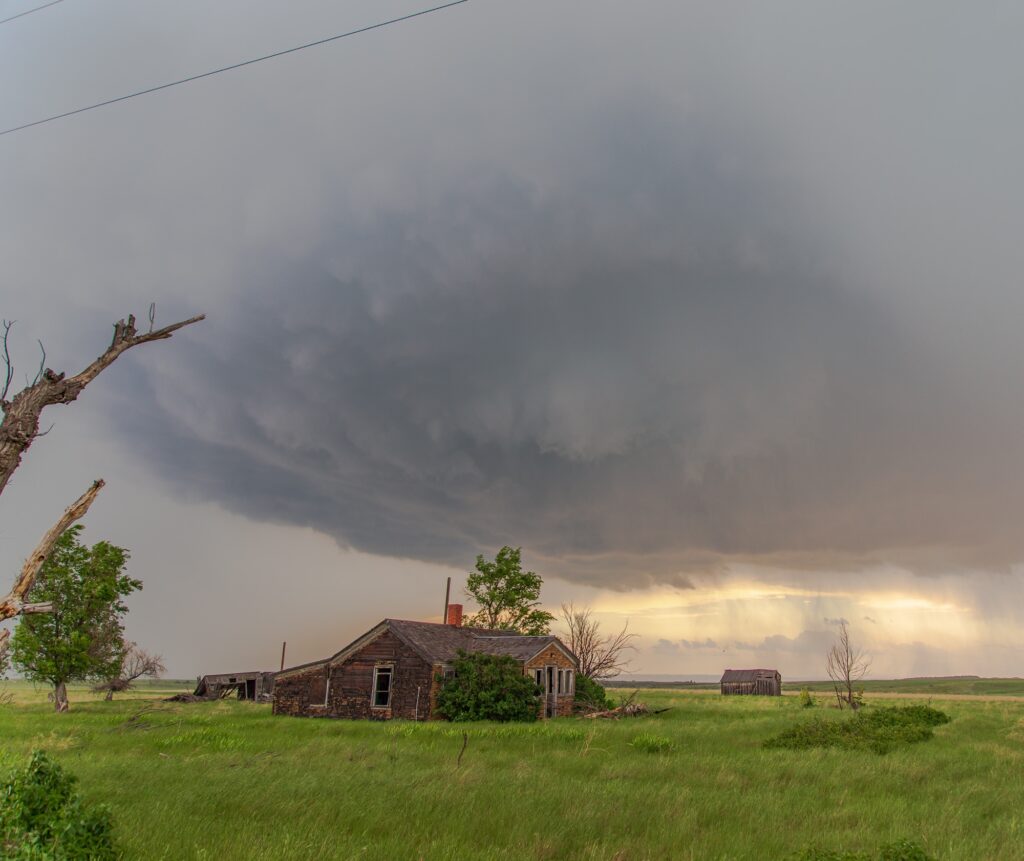 Dropping South
It became obvious that the storm to the south that was producing tornadoes was the better call, albeit the hard call. We dropped off the storm we were on, heading to Scottsbluff, Nebraska and points south for intercept. With any luck, it would still be producing. Unfortunately that wouldn't happen, and we'd get to the storm when it was making a Bowdle-esque wall cloud but no tornado. I got a wispy anti-cyclonic tornado before turning into lightning photography mode.
We followed the storm for awhile before falling south to Sidney to revisit the steakhouse there. Sadly, we didn't deserve steak (but I ate it anyway)
Photos
Links