Storm Chase Details
Chase Date:
June 25, 2023
Miles Logged:
1692
States Chased:
IN
Largest Hail Encountered:
.5"
Severe Risks:
SPC Outlooks
Chase Recap:
The first and only trip to the Midwest to chase this season. I passed on the earlier Midwest days, but was intrigued by this setup. A pseudo-dryline like setup in the Midwest in late June with a lot of CAPE. I considered chasing the previous day in Iowa, but opted to just head directly to Indiana.
12Z Soundings
Upon waking up in Illinois, I did a quick check over of weather data before hitting the road down I-70 eastbound. The SPC put a 10% hatched in Eastern Indiana on the morning update. 12Z upper air observations showed generally steep mid level lapse rates. An upper level low was centered over southern Minnesota, with a surface low near Milwaukee. 50-60 knots of flow was observed at ILX and DVN. Water Vapor showed the main wave coming east, with a cu field that started intensifying in Western Indiana shortly after lunch time.
15Z Mesoanalysis
18Z Mesoanalysis
As I neared Indianapolis, I decided that it'd make the most sense to get through metro area due to traffic. I ended up sitting near Anderson on I-69.
Storms started firing down the pseudo-dryline, with the first storm becoming tornado warned around 3:30. This happened to be the storm that was just west of me, and was tracking right at me. It seemingly was the most isolated storm as well, with kind of messy storm modes south of Indianapolis.
Wall Cloud near Cicero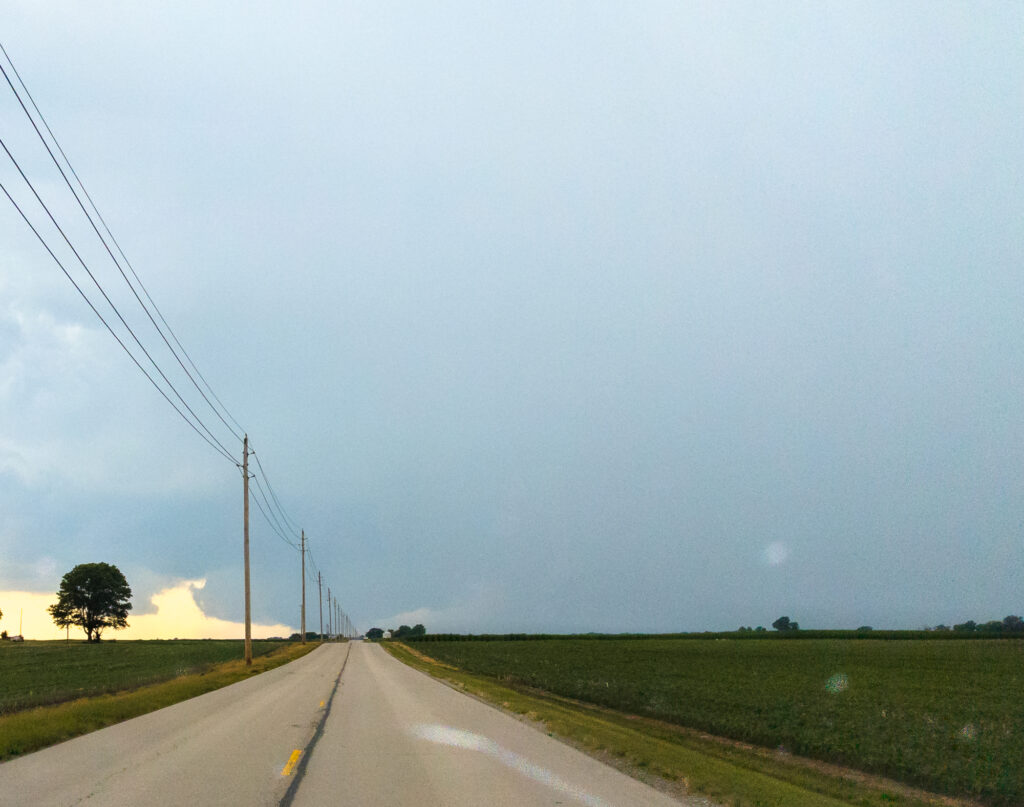 I first approached the storm from the east near Cicero. As the storm came into view, I could tell it had a very big plains-like wall cloud under it. Shortly after getting on it, it seemed like outflow was dominating and destroying the wall cloud and giving it a grungy look.
Storm moves into Anderson and loses intensity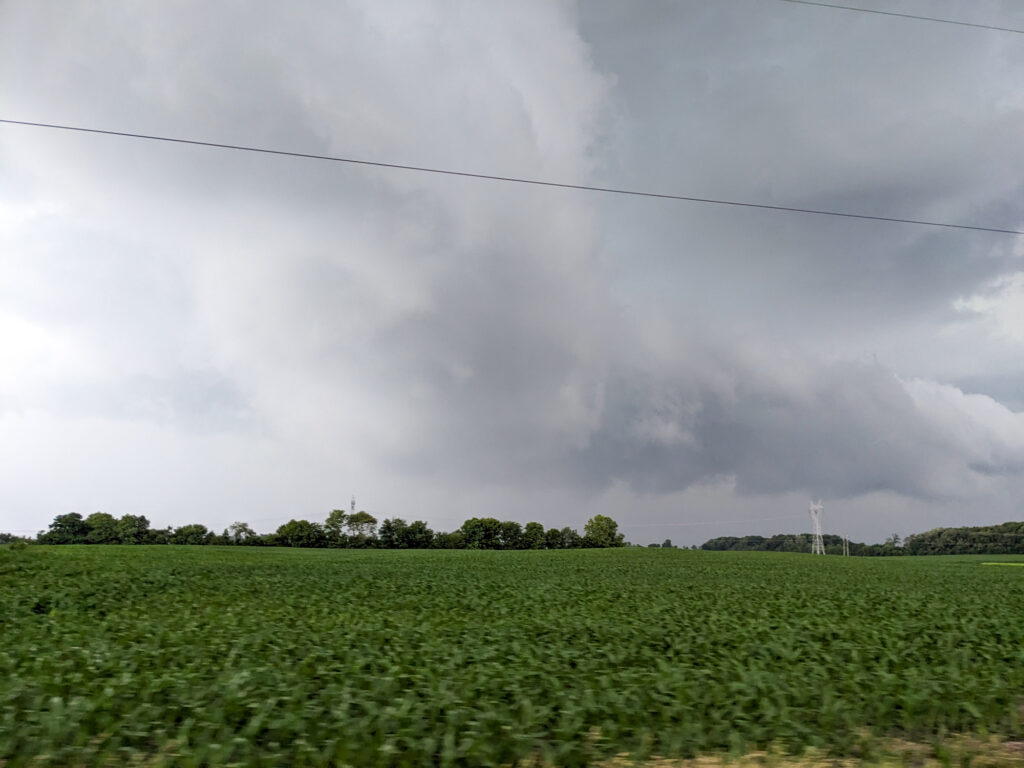 As the storm continued east and came into Anderson, it really started losing intensity and getting a grungy outflow look. I decided to drive north and get under the inflow area of the storm to find very cold air. Immediately I started plotting a path southward to the next storm as I knew our storm was done.
20Z Soundings (Detroit & Wilmington)
As I was chasing near Anderson, we got upper air soundings from Detroit and Wilmington Ohio which showed a bit about the environment. ILN was showing a tad bit of capping, and I believe that is what led to the evaporation of the storm. The best jet remained south of I-70 it seemed, and a beautiful tornado was observed just south of Indianapolis.
I continued south towards Rushville before finally giving up as storms continued to collapse. I met up with Bill and his brother Tom and went to Skyline Chili. It was my first time trying, and I would definitely eat there again.
00Z Wilmington, OH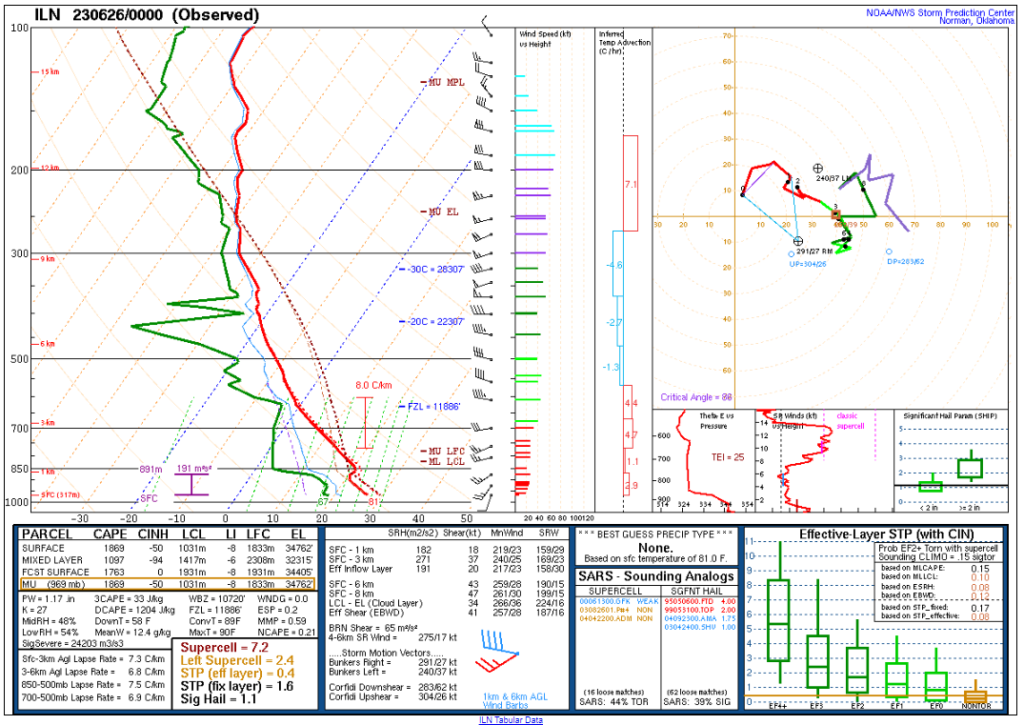 Links