Trip Planning
I booked a trip to Medford, Oregon (MFR) during the early days of the 2020 pandemic, and thus got a killer deal on airfare on Delta.
I headed out on Friday evening, flying for the first time on Delta since the pandemic started. Great flights including bumps on all legs to first or comfort+. 3 of the 12 first class seats were filled on one of my flights, with plenty of open economy as well.
Crater Lake National Park
Saturday included a trip up to Crater Lake National Park. The drive to the park from Medford is very beautiful. The park is even more spectacular after driving up to elevation. It was over 100º in Medford, but very reasonable up at 7000 foot elevation of the lake.
Weed Stop
I drove down through Klamath Falls and into California to visit the town of Weed. I had to make a weed stop at the Weed Store in Weed. The scenery and the view of Mount Shasta coming southbound on US-97 is pretty incredible. I ended up making a pretty large loop back into Northern California through the Pacific Coast Range.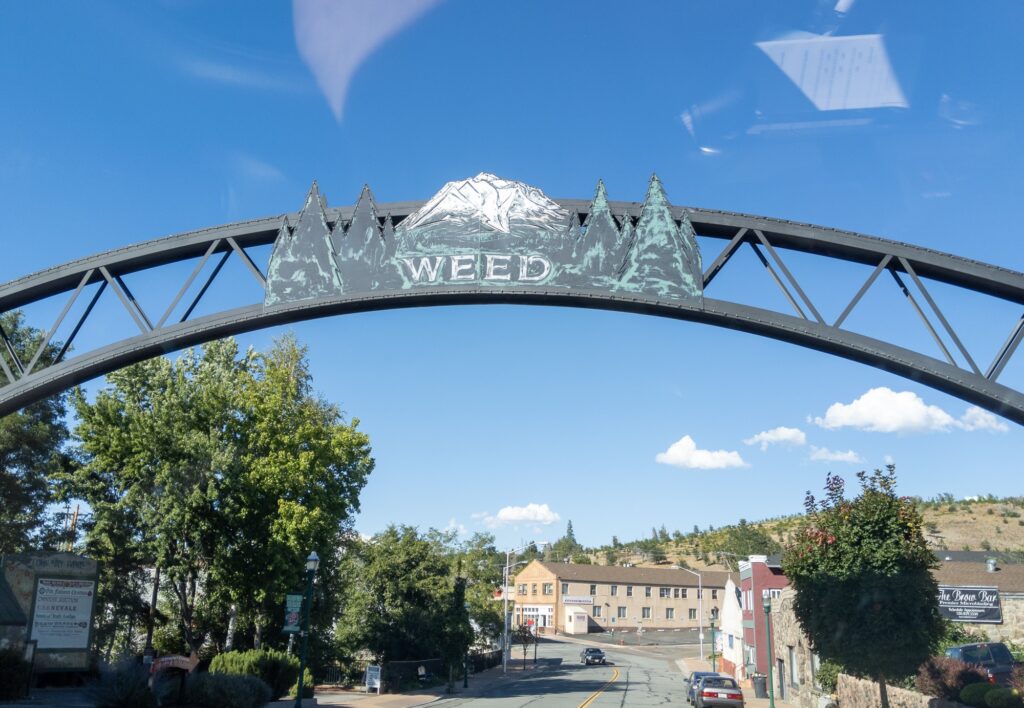 Oregon Coastline
Sunday I woke up and headed down Redwood highway into the Redwoods National Park before stopping off in Crescent City. Neat little lighthouse in that town that you can visit during non covid times. I spent all day working my way up the coast line before witnessing a spectacular sunset at the Heceta Head Lighthouse beach park. A long drive through Eugene and back to Medford before a 6am flight home the next day.