With the Canadian border still closed, I had to cancel my week long trip to Alberta that I had planned on in July. I still needed a week off work, and wanted to keep it simple. I decided to go camping in the Upper Peninsula of Michigan in the middle of July.
The last time I visited the Upper Peninsula of Michigan was in 1999. Not a ton had changed from what teenager me could remember, but it was nice to get away. The UP is extremely relaxing. The first night of camping I woke up in my tent and it was 51ºF. It felt glorious after week upon week of 100ºF Heat indices in Oklahoma.
The Trip
I drove to southwest Michigan on the first day of my trip to catch a bonfire at relatives house. The property used to have an 1800s school house on it. Over the years, it had fallen into disrepair and was ordered to be taken down. What better way to celebrate than a huge bonfire?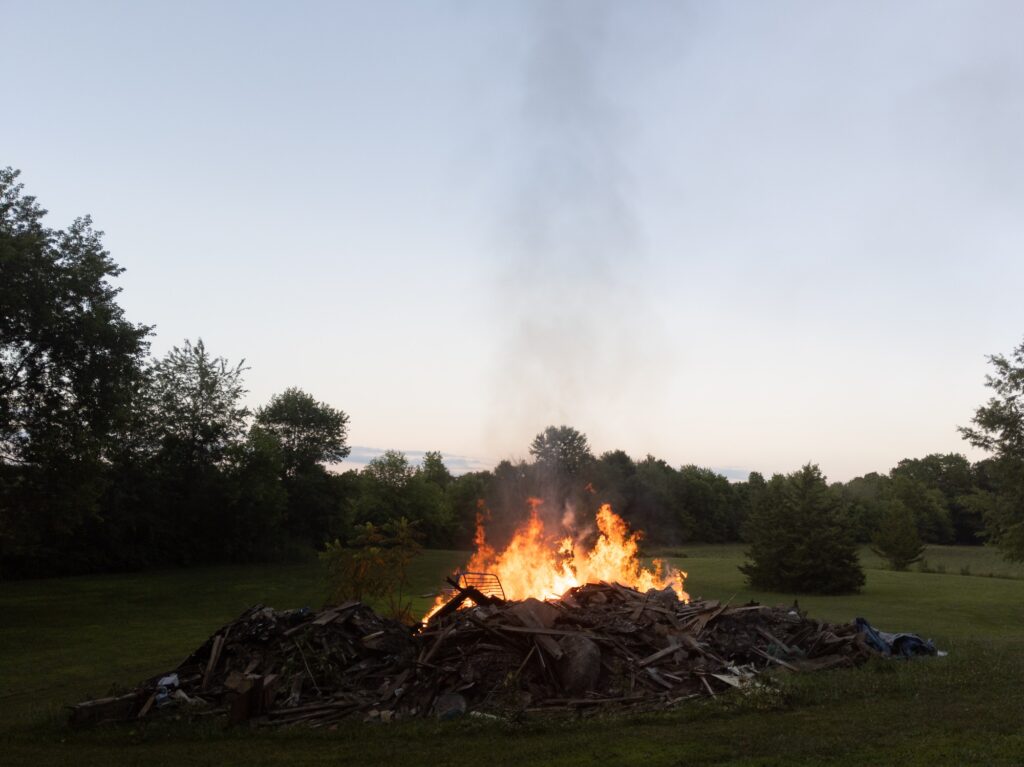 After that I headed to Chicago to see Lorraine and Chrystal. Lorraine and I tried to get photos of that stupid comet, but didn't have a lot of luck.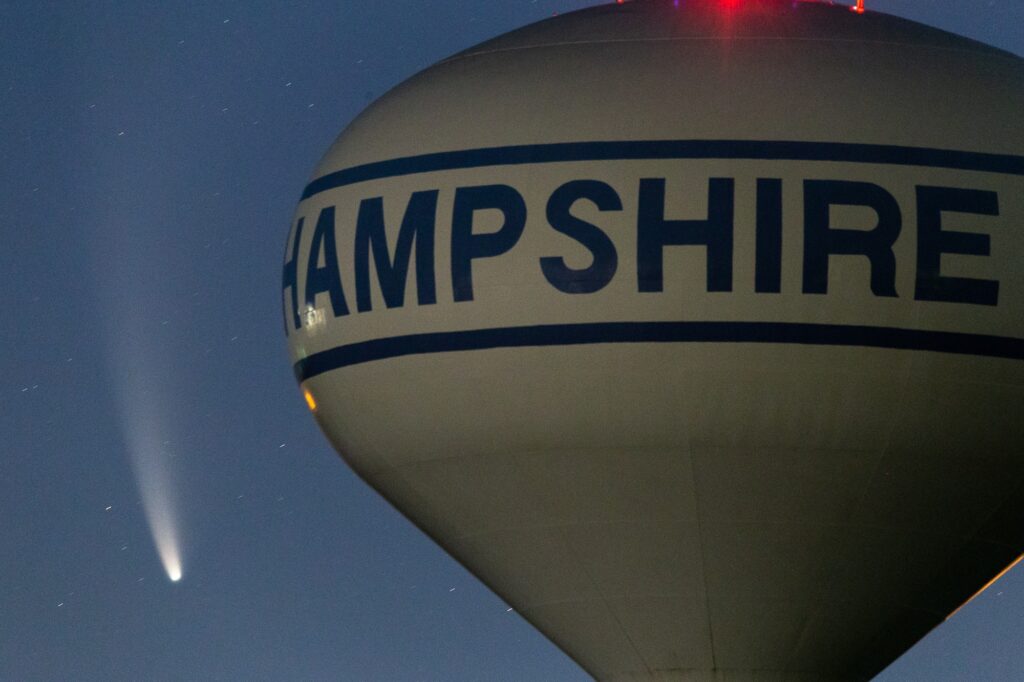 Upper Peninsula of Michigan
After Chicago it was up to the Upper Peninsula. I had 2 nights camping booked at the Porcupine Mountains State Park campground. Upon arrival, it appeared they had no power. Had to setup in the rain, and the flush toilets were closed off. Bummer, but power came back on sometime after I went to bed at 130. I tried again to get photos of the stupid comet, but ended up liking my milky way shots better.
Keweenaw Peninsula
Day 1 included a road trip to the end of the Keweenaw Peninsula, including Copper Harbor and Eagle Harbor lighthouses. The temperature was perfect and the photos came out amazing.
Lake of the Clouds
I ended up back at the campground nearing sunset, so I went up to Lake of the Clouds. While I was taking photos I started to hear thunder. I looked at radarscope and sure enough, a storm over the lake. As it approached, I took my last photos and then headed down to Lake Superior in hopes to get photos. What I was greeted with was a beautiful shelf cloud rolling over the lake.
Mount Arvon and Da Yoopers
Woke up and tore down camp then showered and got on the road. Drove to Baraga then up to Mount Arvon. It is the highest natural point in the state of Michigan, and had a pleasant view from the top. The roads were not so friendly to my Camry, but I made it up and down.
Once I was to Ishpeming I had to stop at Da Yoopers. Best tourist trap ever, and they had some hilarious stickers I had to get.
Pictured Rocks
Headed to Munising and had an evening cruise on Pictured Rocks. The Pictured Rocks National Lakeshore is a beautiful stretch of land in Lake Superior with cliffs and "painted" rocks due to the way Lake Superior has eroded away at the rock over the years.
The Big Spring
I spent the night in a great hotel in Munising, then headed to Grand Rapids. I stopped briefly in Manistique to view the Big Spring and say hi to fellow chaser. After that I drove to Grand Rapids and had a great campfire at Bills.
Saturday was spent with family and Sunday, Monday and Tuesday were spent drifting home visiting friends and working on the road.