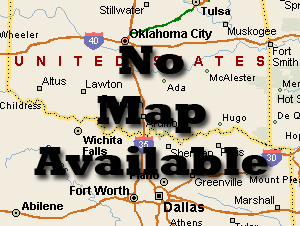 Storm Chase Details
Chase Date:
April 30, 2012
Chase Partners:
Cory Watkins
Chasers Encountered:
None
Miles Logged:
337
States Chased:
OK
Tornadoes Witnessed:
2
Largest Hail Encountered:
1.25"
Severe Risks:
SPC Outlooks
Chase Recap:
Morning
After driving all night the previous night, I arrived home in Norman about 3 am Monday April 30th and had to work later on in the morning. I caught about 5 hours sleep before getting up and going to work and working until 5:05pm.
Once I got to work, a little storm popped up nearby, which made me start to look at things. The previous nights storms had pushed an outflow boundary south of Norman which had slowly begun to travel north. I watched this boundary all day, and it caught my eye. Moisture (70+ degree dewpoints) had begun to pool right along it, especially right along I-35.
The boundary got a bit further north than OKC and it fell off the radar and became less obvious on visible satellite throughout the afternoon. I sent Cory Watkins a text at 4 pm seeing if he wanted to go after it, just to see if it produced.
He did, and I got off work at 5:05 and drove to the east side of Norman and washed my truck before heading home. I still needed to get all my gear together as it was sitting in an unorganized pile in my living room from the long night previous.
Cory and I got the truck back together and Rain-X'ed the windshield before looking at visible satellite again and radar. The storms in SW Kansas had begun to light up and I knew I'd never get to them in time, but the boundary was still sitting up in northern Oklahoma and could still possibly light up. If so, it was game on.
We decided to hit the road, but still needed to fill up the tank. $85 later we were on I-35 northbound with a goal to go to Watonga. I was having a technology meltdown in the passenger seat while Cory drove. I eventually got my GPS and aircard working, and Cory and I switched off driving in Okeene, OK.
Blasting north, a tornado warning had been issued for Alfalfa County and reports of a tornado were rolling in. I knew we had to get on the storm before it came off the boundary.
Fortunately for us, that wouldn't happen. Unfortunately for us, the area had 8 inches of rain and there wasn't very good paved road options in the area so we were stuck going up to OK-11 and punching through the hook which had some hail and lots of rain in it. Cory thought he saw a wedge tornado, and after reviewing the velocity data, he may have.
We eventually got to Medford, and positioned ourselves on a dirt road almost due south of the town. The RFD punched around and blew dirt into our faces. Cory was unable to see due to his contacts for a bit, but the storm started to wrap up big time.
The main tornado dropped and was probably on the ground for almost 20 minutes. We were in contact with the NWS by phone and Spotter Network throughout the entire tornado lifecycle, as the tornado mostly sat idle. It barely moved.
We noticed a second area closer to us and SE of the main tornado which was lowered and wrapping up and even observed power flashes underneath.
Eventually the tornado dissipated, and we headed east on the dirt road. Bad decision. We quickly came across a water filled roadway where I almost floated my truck. Video is below:
We decided to head north another mile down the road to OK-11 and then headed back to Medford to check on damage.
We found a farmstead with some damage NW of town, but we weren't able to find much of any damage in Medford. The only damage was caused by straight line winds blowing tree branches down.
Heading down US-81 we found some power lines blown down near the gas plant. We continued south and found more damage down by Pond Creek where we had decided to head east to I-35. It was a very slow go with water rushing over the road in multiple places and tree branches and power lines down due to straight line winds. If I had to make an estimation, wind gusts around 85-95 mph blew through the area east of Pond Creek.
Once we finally got back to I-35 we switched drivers again, and Cory drove home. I was way too tired to drive back to Norman, which we arrived back in around 2 am.
Video
Photos