Storm Chase Details
Chase Date:
May 2, 2022
Miles Logged:
399
States Chased:
OK
Largest Hail Encountered:
1.25"
Severe Risks:
SPC Outlooks
Chase Recap:
A moderate risk bust in Oklahoma again. I had some high hopes, with the forecast seemingly easy. Could this finally be the day the dryline in Oklahoma lit up and produced one or more intense tornadic supercells?
Forecast
As with many of the other days this season, I took Monday off to chase. The forecast seemed like a simple, classic tornado day off the dryline in Oklahoma with a very amplified shortwave trough pushing through.
The forecast seemed to be 'Head north to Enid and watch trends', which is what we did. Storms fired about when expected, so we didn't do much sitting around. Mid to upper 60s dewpoints were pretty prevalant across the warm sector. I analyzed a tongue of 70 degree dewpoints near Dallas on the morning hand analysis I made.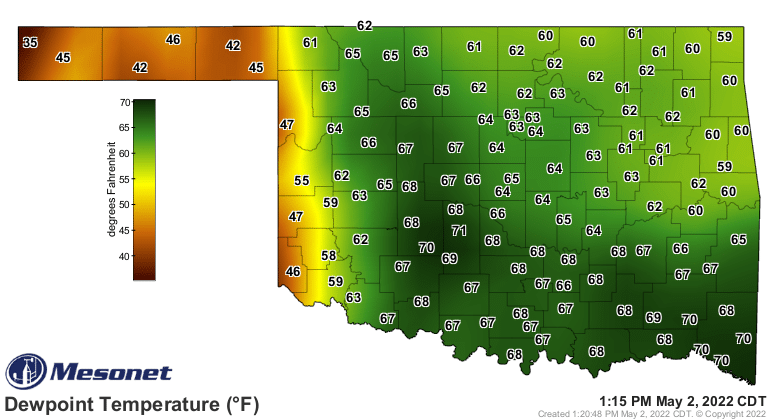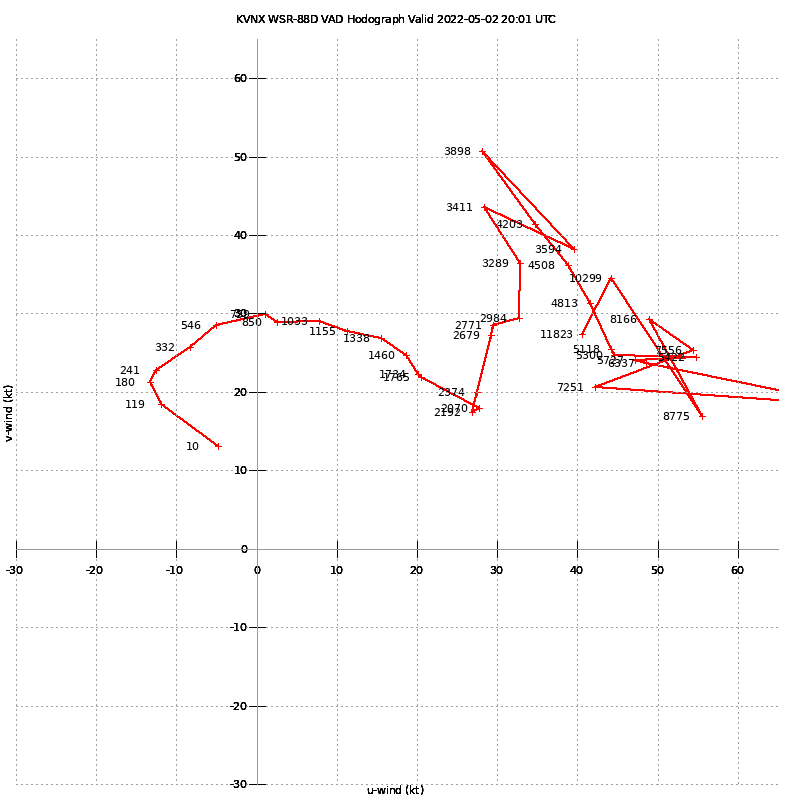 Waiting near Cleo Springs
Zack and I sat near Cleo Springs for about 20 minutes before committing to the storm west of Fairview. We wanted to keep the storms that had formed further north in play. Storms were lined up next to each other, and it was pretty obvious fast that they'd congeal into a line. The cold front was crashing.
Getting South
The game plan was to get south and east. I was worried about hail, so I went east to US-81 first, then south into Hennessey. I ran into JR near Dover where we watched the next cycle attempt to produce.
Getting around OKC Metro
As this approached, the cold front was crashing into the back end of this supercell. I knew I'd have to continue south, with one more storm to my south. I took 81 to Northwest Expressway to the Kilpatrick to Airport Rd and onto 44 south through Newcastle. We got on the storm just east of Blanchard and would follow it until Macomb in Pottawatomi County. Of course, we'd bail off this storm just before it produced a tornado.
Zack and I were looking up at the outflow from the line crashing into the supercell. I decided that was a good time to end and head back to Norman. There'd end up being a tornado near Seminole, which would get hit 2 days later.
Mammatus and Lightning Photos
As we returned to Norman, we were presented with an insane display of mammatus. I stopped off at the Weather Center and parking garage on campus to get some photos of both the mammatus and the anvil crawlers on the backside of the MCS.
00z Norman Sounding
Quite the impressive sounding out of Norman at 00z May 3. Oklahoma is lucky that the cold front advanced faster than anticipated and killed the supercells more or less.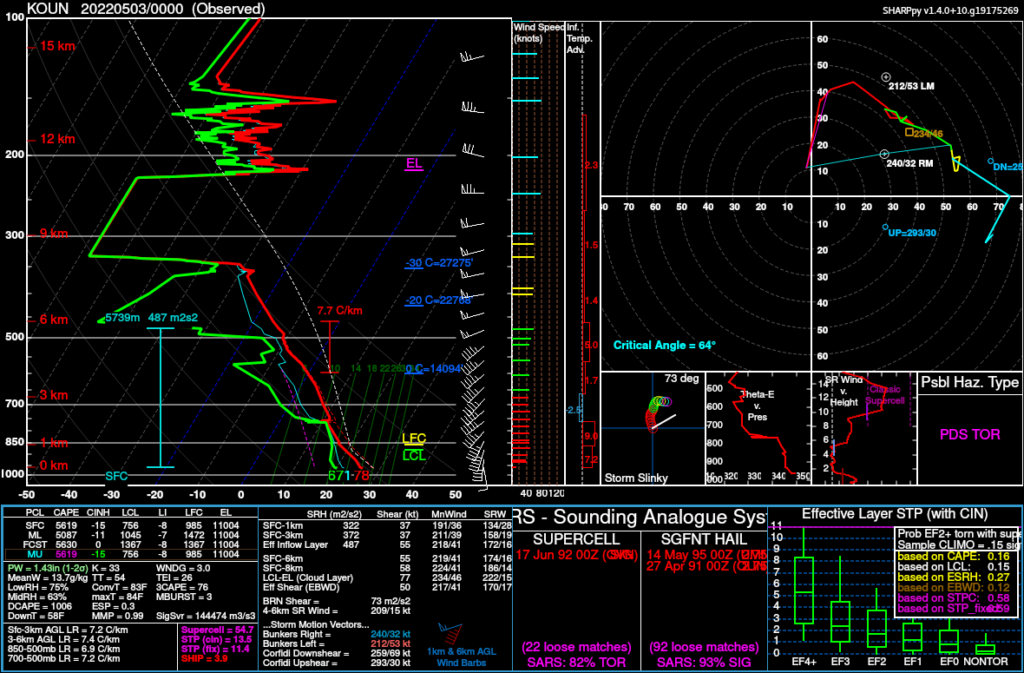 As the storms moved away, I called the chase and headed home after dropping Zack off.