Storm Chase Details
Chase Date:
May 4, 2022
Miles Logged:
342
States Chased:
OK
Tornadoes Witnessed:
4
Largest Hail Encountered:
0.5"
Highest Wind Encountered:
80MPH
Severe Risks:
SPC Outlooks
Chase Recap:
A moderate risk 15% hatched day that finally panned out for me with multiple tornadoes in Central Oklahoma including the Seminole Oklahoma Tornado.
Forecast
A complex forecast, but the setup screamed central Oklahoma to me. A warm front was moving its way northward out of north Texas. Oklahoma had a very moist and increasingly unstable airmass in place. Most places south of I-40 saw some sun.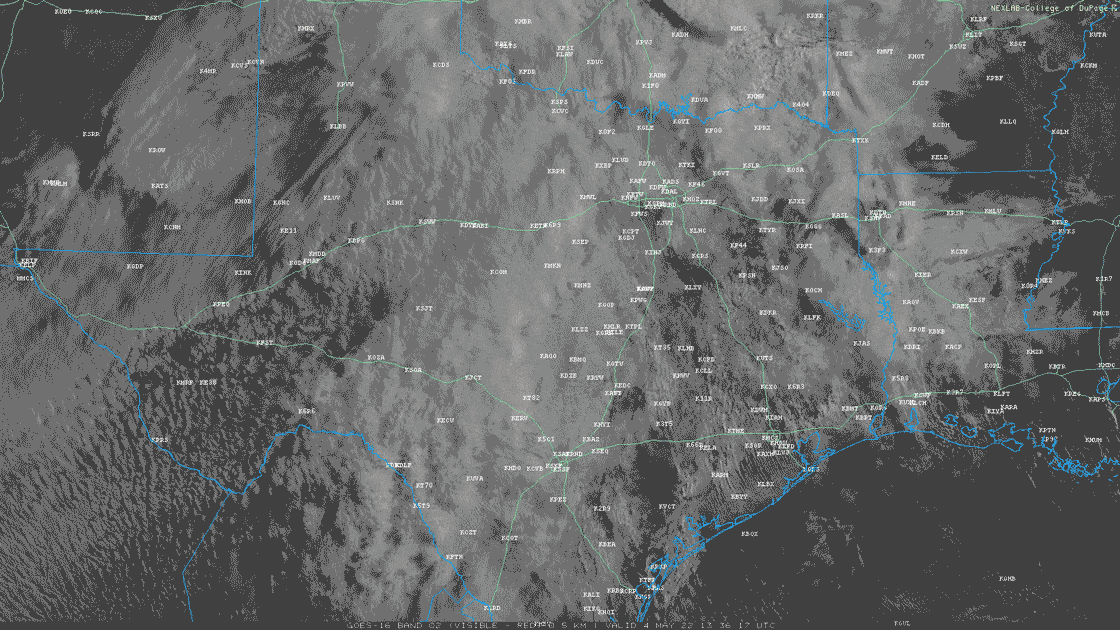 Surface Hand Analysis
I did two hand analysis, once at 15z (10am) and once at 17z (12 noon) before heading out. Boundary placement was key into success today.
19Z Mesoanalysis
Classic Central Oklahoma
With the ingredients present in Central Oklahoma, all we would need is discrete supercells. The possibility was very real, and the later runs of the HRRR seemed to latch onto the idea of storms along the warm front in Central Oklahoma.
There was so much to like in central Oklahoma. The 850s were due south in the 19z mesoanalysis above. Mid level lapse rates were around 8 and the hodographs were looking pretty crazy. Here's a comparison view between TLX (Oklahoma City) and Frederick Radar in SW Oklahoma.
At this point, Zack and I were sitting near Ratliff City in South Central Oklahoma contemplating our next move. The thunderstorm attempts looked hopeful, however they also died off. As I saw a rain shower start to go up near Pauls Valley, I knew we should probably get into position to make a play on that storm.
We took 74 north to 59 east then crossed the Canadian River north of Byars. The terrain and trees made visibility impossible. The storm did not have a great signature on radar, but had a beautiful blocky wall cloud with RFD cut.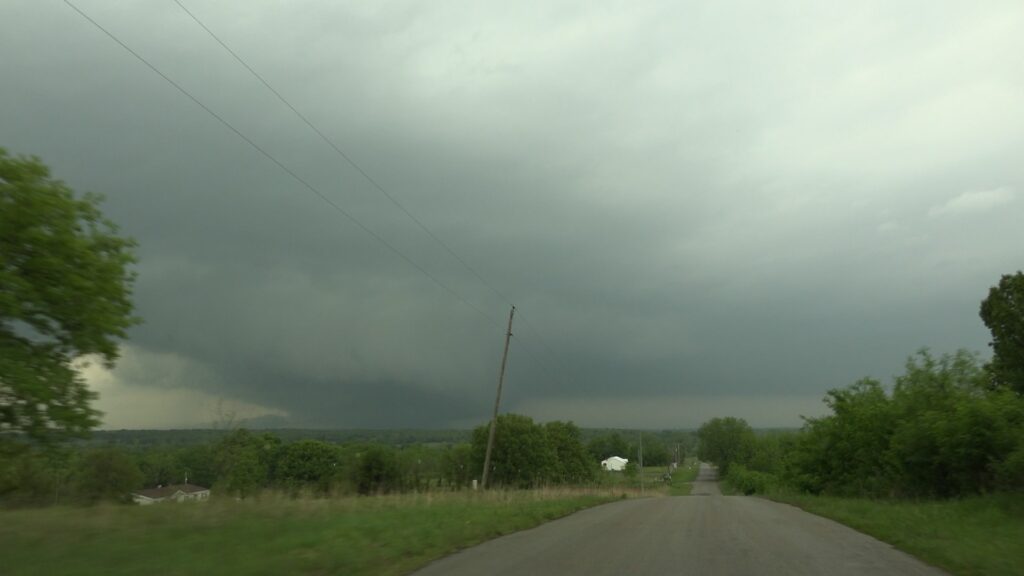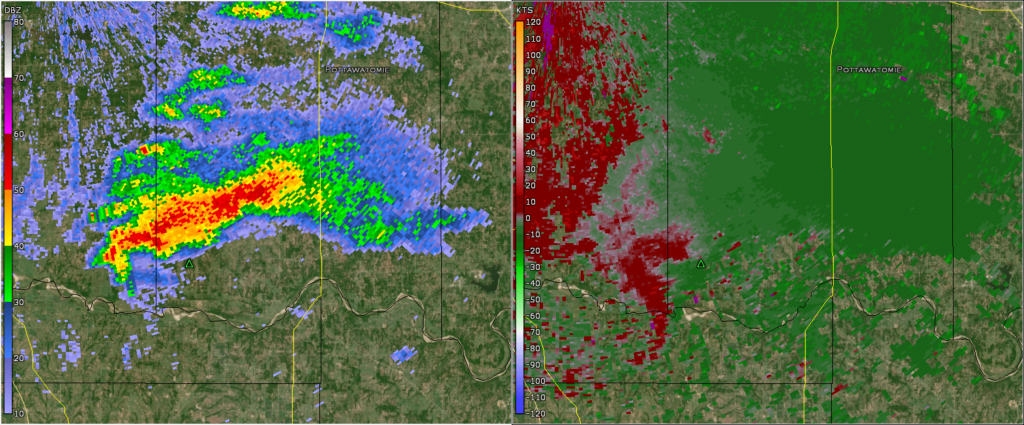 Tornado hits Marijuana Farm in Maud
As we approached Maud, I took highway 9A to get northwest of town. The glimpse was fast, but we had a look at the Maud tornado which hit a marijuana farm. Zack and I mentioned to each other smelling weed, but we didn't know it had hit a farm at the time.
I headed through town and then north on OK-59. The tornado was visible to the west of us as we crossed the river. The mesocyclone had expanded pretty large at this point, and was spinning pretty violently. We continued north, making sure to stay out from underneath the carousel.
Anticyclonic Tornado?
In this video below, you can see a trash can picked up and tossed in a very strong anticyclonic vortex. This was on the outside of the larger circulation in the background.
Seminole Oklahoma Tornado
Highway 59 ends at US-377, which we took north towards Seminole. It was a tense situation as the town sustained a direct hit. We were heading into town right behind the tornado. I turned right on US270 and drove around a roof/awning that was in the road. After we passed this, we heard a loud noise. I saw the roof in the air behind us, so I dove right(south) onto the first side street and assessed the situation.
I realized it must have been RFD wind that caught the roof and that we were not in danger of being hit by a tornado. I proceeded eastward again, heading over to Harvey Rd. on US270 and then north to Highway 9.
New Occlusion east of Seminole
After getting up to highway 9, we witnessed another tornado cross just to our east. This was out of a new occlusion.
We witnessed this tornado traveling east on State Highway 9 east of Seminole.
Cromwell Oklahoma Tornado
We proceeded to head north on Highway 56 towards Cromwell. As the meso crossed the road in front of us, a large cone to wedge tornado apparent. As it crossed the road, the RFD started bringing down tree branches near us.
We proceeded to cross I-40 and continue on Highway 56 into Okemah before calling it for the night.