A road trip to Phoenix with my friend Bill to attend the 2022 Fiesta Bowl over New Years. Weather was a problem from beginning to end, including the first day in Albuquerque.
Albuquerque
Day 1 of the trip included a drive to Albuquerque with a next day goal of Flagstaff, Arizona. We got into town well after dark. The next morning we woke up to a closed I-40 throughout Arizona and New Mexico.

Apparently black ice formed overnight and caused multiple crashes. We were forced to change our itinerary, going to Tucson instead of Flagstaff.
Sandia Peak Tramway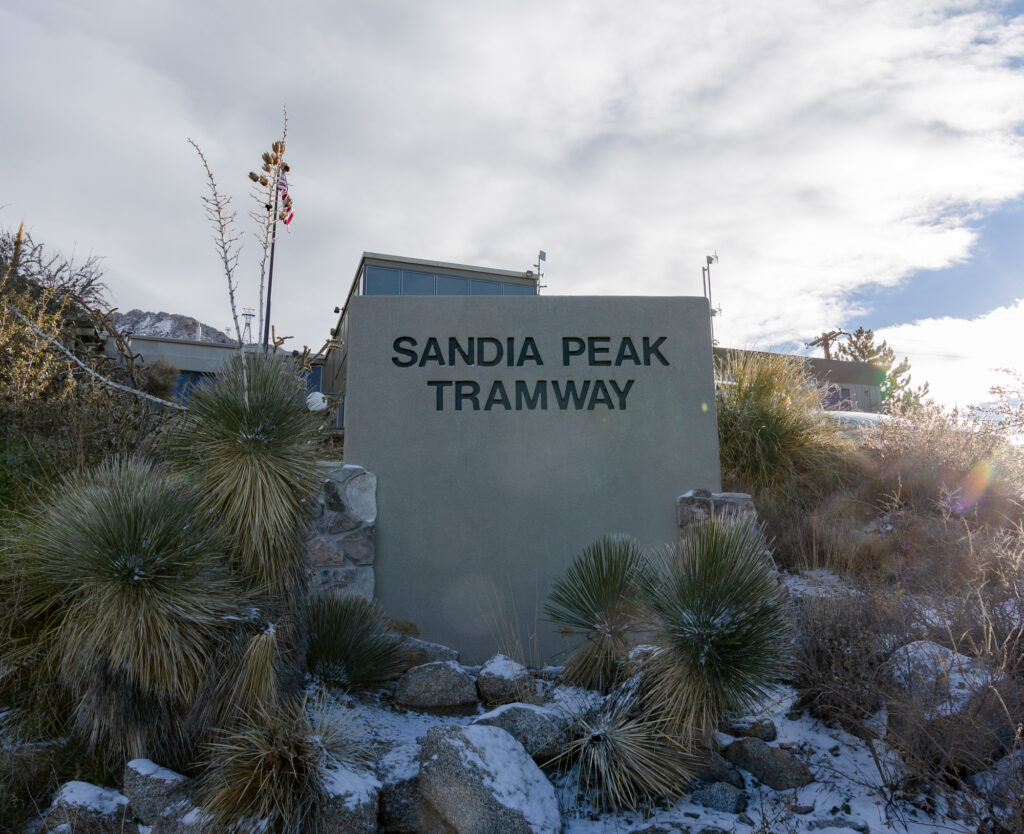 Before leaving we would make a stop at the Sandia Peak Tramway. Tickets are approximately $30/person for a round-trip to the peak. The weather station at the base said it was 14ºF with a wind of 35-45 mph at the peak. I knew that would be cold, but I was not prepared for it. I was only able to spend about 10 minutes outside at the peak before being ready to head back down. Some workers rode down on top of the gondola, clearing snow and ice.
Saguro National Park
I visited Saguro National Park. Both parts of the park look pretty similar.
Airplane Boneyards
It's incredible to see how many old planes are sitting. Photos do not do either airplane boneyard justice.

Sunset in Arizona
As we headed north towards Phoenix, we were greeted with a great sunset. The sky was on fire with an interesting desert foreground.
Storms and Snow
The plan was to go to Flagstaff from Phoenix, but winter weather had pretty much shut down I-17. It was decided we were staying in Sedona, so we started our trip the long way through Wickenburg and Prescott. The first severe thunderstorm warning of the year was in Maricopa County and I happened to be in the polygon. I was greeted with a little storm.
Everything turned over to snow as we gained elevation.
Grand Canyon
Bill had never seen the Grand Canyon, so we woke up in Sedona and drove to the Grand Canyon. Bill has now been to the Grand Canyon, but still has yet to fully see the Grand Canyon.