Storm Chase Details
Chase Date:
November 29, 2022
Miles Logged:
1164
States Chased:
AR, MS, LA
Severe Risks:
SPC Outlooks
Chase Recap:
A late season amplified setup in Dixie Alley. Originally, I was targeting mid-day down near Houston or just north of there. However, models began to downplay that target and really ramped up on the main target. I ended up in Vicksburg, MS and chasing a tornado warned storm in Eastern Louisiana.
Forecast
For a week out, the GFS was showing a very powerful trough sweeping the southern half of the country. With a strong return flow, the atmosphere would become very moist and unstable as the trough swept across Texas, Arkansas and Louisiana.
18Z Mesoanalysis
As I sat in Greenville, I grabbed the 18Z mesoanalysis as I looked it over.
18Z Jackson Sounding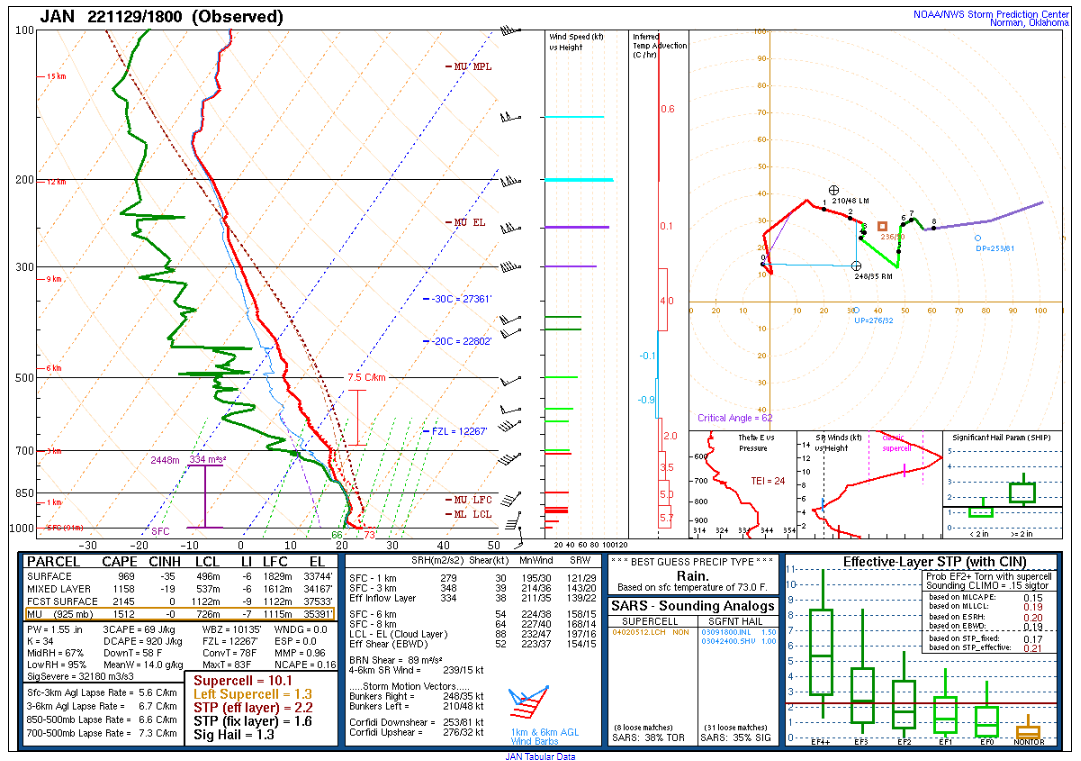 Tornado Warned storm near Gilbert, Louisiana
As storms continued to
Tornado Warned storms on the way home
As I continued west on I-20, a storm started firing just south and west of Shreveport. The 00Z sounding, as well as VWP off the Shreveport radar, still showed considerable turning in the lower levels.